Smile Confidently with Invisalign Teen
Invisalign Teen® is specially designed to complement the lifestyles of our younger patients. This revolutionary treatment can transform your teen's appearance without impacting their diet, activities, or confidence. At our practice, we believe your teen should feel proud to showcase their smile, even during treatment. Invisalign aligners are removable, comfortable, and virtually invisible, yet just as effective as traditional braces in qualifying cases. Dr. David C. Spokane is an Elite Provider of Invisalign, which places him among the top two percent of providers. With offices in and around Beaver Falls, PA, Dr. Spokane can create an individualized plan for your teen that suits their unique needs.
Is My Teen a Candidate?
Many of our teenage patients are candidates for Invisalign. Treatment can effectively address mild to moderate cases of misalignment. However, more severe cases may require traditional braces. During a private consultation, we can evaluate your child's oral health, concerns, and goals to determine whether they qualify for treatment. If you choose to begin treatment immediately, we can use our iTero® digital system to take detailed scans of their smile. These images will be used to craft their aligner trays and map out the precise movements of their teeth during treatment.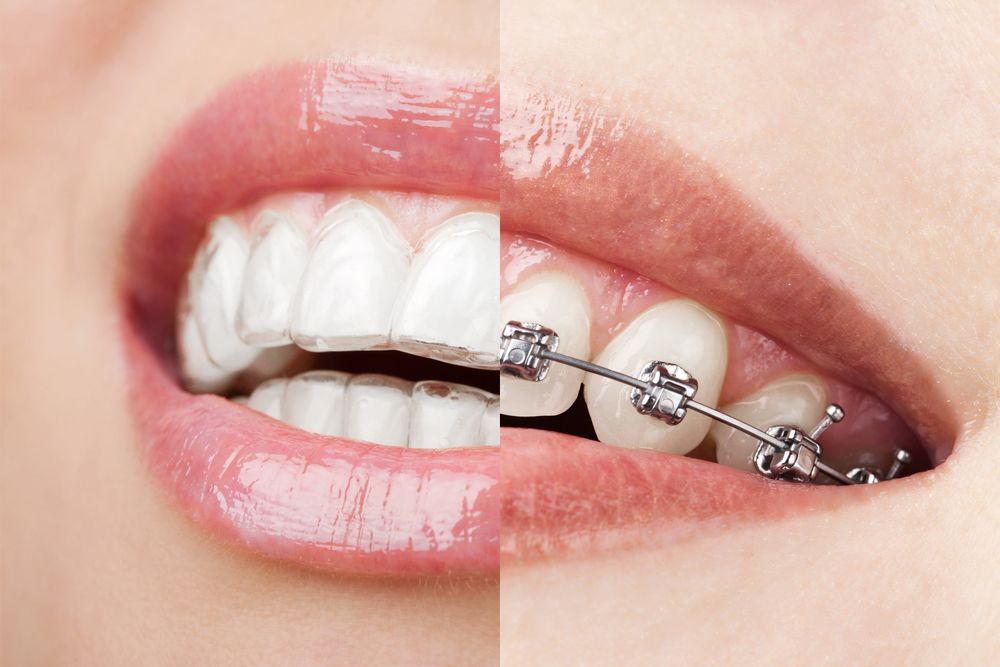 Invisalign Teen vs. Braces
Invisalign continues to grow in popularity due to several reasons. Weighing benefits against drawbacks can help determine whether the treatment is right for your teen.
Greater Comfort and Convenience
Invisalign Teen is an excellent choice for patients who are very active. As parents, we may worry about the risks of sharp metal brackets in the mouth, especially in contact sports. Unlike braces, the smooth composition of Invisalign aligners does not place your child's lips, cheeks, tongue, or gums in jeopardy should there be a sports-related accident. No wires or brackets also means fewer visits to our office and less disruption to your daily routine.
No Dietary or Oral Hygiene Restrictions
Patients with traditional braces must be cognizant of the food they eat. Snacks such as popcorn or seeds can become lodged between brackets, and crunchy foods like apples or carrots can cause the framework to break. Invisalign, on the other hand, is removable. Your teen can simply take out their aligners when eating, brushing, or flossing their teeth. If an aligner is lost, it is no problem at all. Invisalign Teen offers up to six replacements without any additional cost to you.
Invisalign teen trays are equipped with a blue indicator that fades when used as directed.
The Importance of Patient Compliance
The success of Invisalign treatment depends upon your child's commitment to wearing their aligner trays for 20 to 22 hours each day. Invisalign Teen trays are equipped with a blue indicator that fades when used as directed. However, if you are truly concerned that your child will not wear their aligners consistently, braces may be a better option.
Accessible Solutions
A straight, balanced smile can improve your teen's self-confidence and oral health. However, we understand that orthodontia is a serious financial investment. To ensure your teen has access to the highest quality care, we offer several forms of financing, such as CareCredit®, to meet your budgetary needs. Our friendly team would be happy to review your options and answer any questions you have about the overall cost of treatment.
Learn More Today
Invisalign can achieve the same dramatic results as traditional braces, without the hassle or visibility. If your teen is ready to transform their smile, we encourage you to schedule an appointment with our doctors and learn more about the benefits of Invisalign Teen. You can schedule a complimentary consultation or submit photos for a free virtual consultation, call the office nearest you or contact us online anytime.